History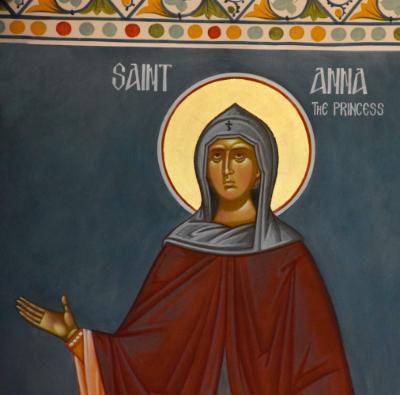 On November 6, 1979, an organizational committee founded the women's branch of the Ukrainian Orthodox Church of St. Anthony's in the west end of Edmonton. In 1980, the organization was incorporated into the Ukrainian Women's Association of Canada (UWAC) and, at that time, became Alberta's newest branch. The members of the newly formed branch decided to adopt St. Anna of Kyiv (Princess) as our Patron Saint. This was appropriate as our first meeting was held in November. We now commemorate the Venerable St. Anna on the 16th of November (Gregorian calendar) or the 3rd of November (Julian calendar).


Main Goals & Objectives (from the UWAC Constitution)
To support and execute all manner of deeds and acts that contribute to the continual growth of the Ukrainian Orthodox Church of Canada and encourage members to practice and live by Christian principles as enunciated by the Ukrainian Orthodox Church of Canada.
To work diligently to preserve, develop, and nurture the Ukrainian cultural heritage and traditions as a distinctive contribution to the national culture of Canada.
To actively foster the principles of cultural cooperation and education within Canadian society.


Projects and Activities
Bake sales – We will have homemade paska & babka, chiffon cakes and cinnamon buns; freshly baked fruit pies; and a plethora of other home baking. In addition, we will be selling frozen pyrohy; cabbage rolls; and perennial favorites nalysnyky, and pyroshky. We will also have gluten-free sausage available for purchase, ground poppyseed, and more. See our Store for more information.
Cookbooks – The following cookbooks are available for sale: a) Baba's Cook Book: Volume l; b) Ukrainian Daughter's Cookbook; c) Lenten Cookbook: A Collection of Vegan / Vegetarian Recipes; and, d) From Baba With Love. These can be ordered from our Store.
Food sales – St. Anna's regularly has frozen Ukrainian food and cookbooks for sale including: Pyrohy – potato / cheddar cheese, potato / cottage cheese, and potato / onion and Cabbage Rolls Sweet Leaf.
Fellowship luncheons – A complimentary fellowship lunch is served after the Divine Liturgy on most Sundays. The lunch is provided by volunteers, both men and women, from the Parish and coordinated by members of UWAC-St. Anna's Branch. Please see the Volunteers page for team schedules.

Pyrohy dinners – Our popular pyrohy dinners are held approximately eight times a year. Currently, two dinners types are available as take-out. All meals are served with sour cream, onion, coleslaw, and dessert. Pre-ordered dinners can be picked up on the designated Fridays between 4:30 - 7:30 PM. See our Store for dates and to order.

2023 Executive Board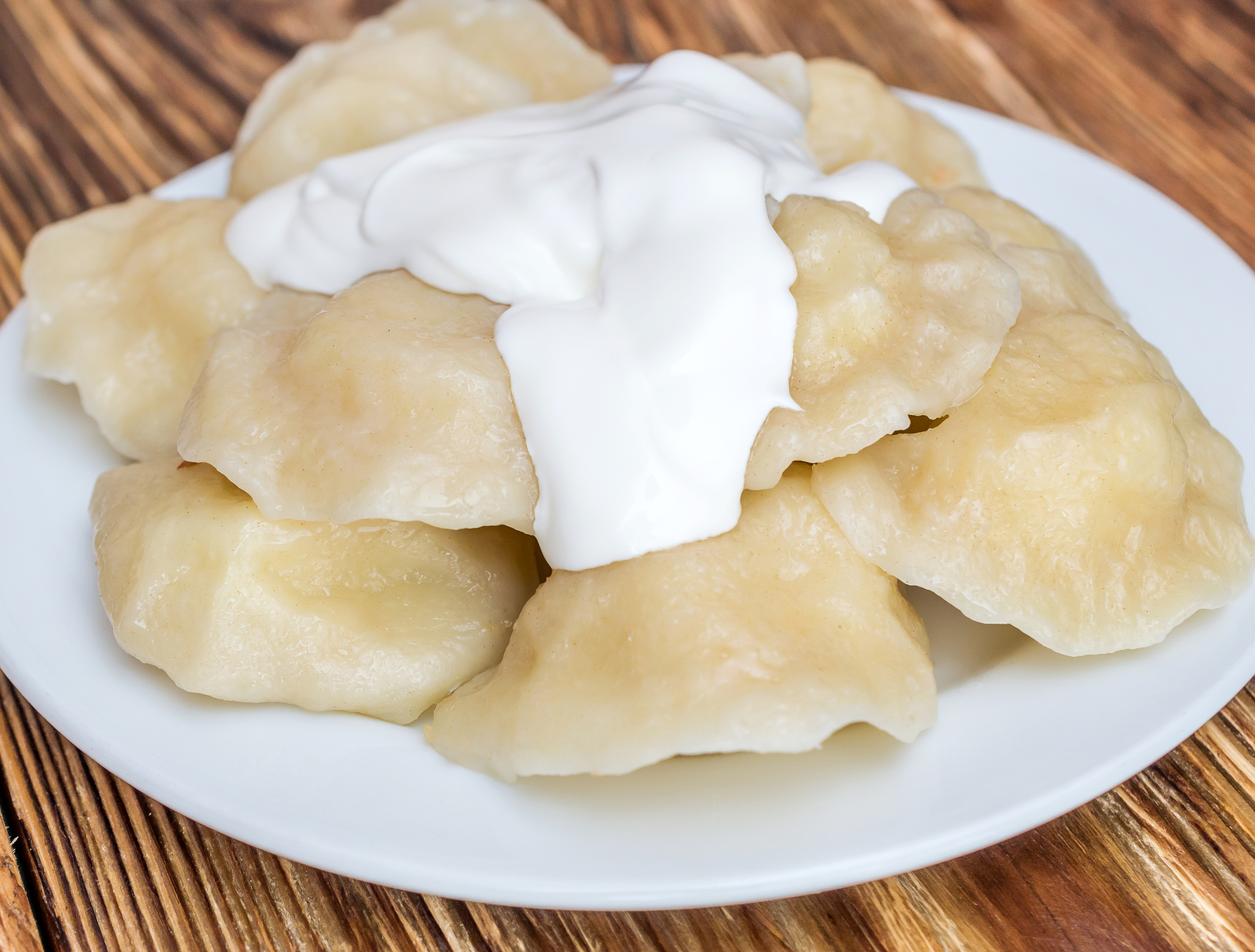 President – Dobr. Julie Chrapko
Past President – Sylvia Gray
Vice President – Mackenzie MacDonald
Secretary – Bernice Parchewsky
Treasurer – Claire Lauro
Auditors – Mackenzie MacDonald, Darlene Pecush
Convenors
Fundraising – Charlene Boyko
Membership – Carolyn Mulek
Museum – Sandy Sawchuk
Kiosk – Isabella Deleanu, Dobr. Julie Chrapko

Membership
We presently have a total of 62 devoted members. Branch meetings are held monthly and our Annual General Meetings are usually held in January of each year. Our 2023 AGM was Sunday, January 29, 2023

Contributions
Aside from the contributions to Church supplies and equipment, over time St. Anna's Branch has supported and donated conscientiously to the following outside organizations:
St. Andrew's College
Ukrainian Bilingual Language Association of Alberta
'Bar-V-Nok' and 'Kiev's Ki-Hi' Camps
Chalice Canada [Christian Child Care International re: 'Pochaiv' Project (Child Sponsorship)]
'Pochaiv' Orphanage (clothes, tractor/harrows/trailer)
'Sokal' (Student Awards) & 'Pochaiv' Safe House (extension of 'Pochaiv' Orphanage) Projects - Ukraine
Canadian Red Cross (re: earthquake victims in India and El Salvador)
Ivan Franko School of Ukrainian Studies
Rainbow Society
St. John's Institute [re: annual student exchange, spiritual missions (sponsorship) & 'Osvita' (Ukrainian Summer Language Camp)] Programs
St. John's 'Sadochok'
Ukrainian Canadian Social Services
Edmonton Police Foundation (re: helicopter)
Lessard Community (re: playground equipment)
St. Stephen's Cemetery
Kids Kottage Foundation
WIN House (Edmonton Women's Shelter)
Hope Mission
Local Council of Women (re: 'Make-A-Difference')
Make-A-Wish Foundation
Orthodox Youth Rally in Greece 2007
Bissell Centre
Canadian Cycstic Fibrosis Foundation
Braille Note BT 32 (re: tool for a visually impaired child)
Youth Emergency Shelter Society
St. Martin's Bilingual Playschool
For more information about UWAC - St. Anna's Branch, please contact our Parish Office at 780.487.2167 or e-mail us.